[archiveorg Rev15TheTimeIsNearRev22 width=640 height=30 frameborder=0 webkitallowfullscreen=true mozallowfullscreen=true]
       We come to the conclusion of our study on the book of Revelation. In conclusion we want to look at one phrase that has troubled many people and the phrase is : "the time is near."
       John has wrapped his whole message with this conviction. He begins in 1:3 by declaring, "Blessed is the one who reads and those who hear the words of the prophecy, and keep the things which are written in it; for the time is near."  And now he concludes with the exact same words, in 22:10, "And he said to me, 'Do not seal up the words of the prophecy of this book, for the time is near."
       Do those kinds of Scriptural declarations ever give you trouble? After all most of us say, "If this is inspired Scripture it doesn't seem that John got it right, because he says the time is near but we know that it has been 2000 years since those words were written."  Were Jesus and all the apostles wrong about the time of his return?  If they were wrong about that how can we have any confidence in anything they tell us? No, they weren't wrong and here is why!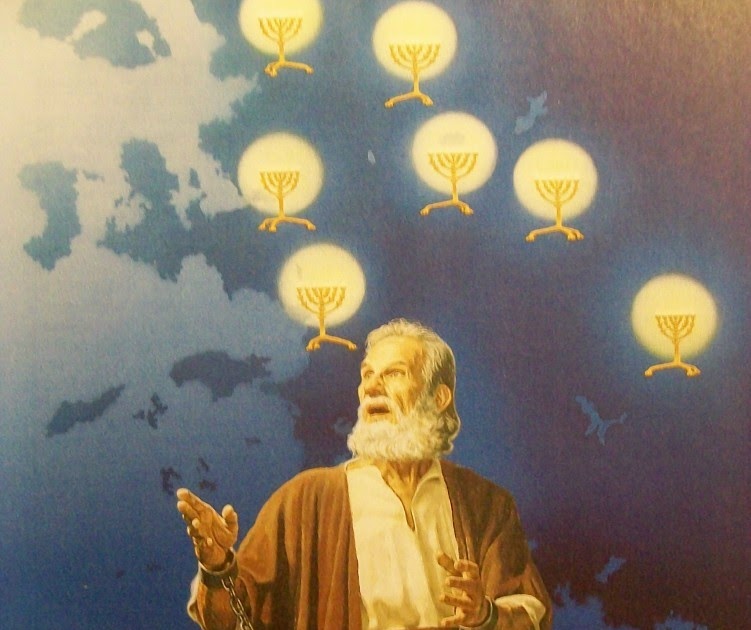 Nous arrivons à  la conclusion de notre étude du livre de l'Apocalypse. Nous voulons conclure par une phrase qui a troublé beaucoup de gens: "la fin est proche."
       Jean a développé son message entier sur cette conviction. Il commence en 1:3 en déclarant, "Béni soit celui qui lit et ceux qui écoutent ces mots prophétiques, et qui gardent leur contenu; car les temps sont proches."  Puis il conclu avec les même mots en 22:10, "Puis il me dit, 'Ne scelle pas les mots prophétiques de ce livre, car la fin est proche."
       Ce genre de déclarations vous posent-elle problème? Après tout, nous disons tous, "S'il s'agit là  d'une Écriture inspirée, il semble que Jean se soit trompé, car il a annoncé que la fin était proche et voici près de deux mille ans que ceci fut écrit."  Jésus et ses apôtres avaient-ils tort à  propos de la date de son retour?  S'ils se sont trompé à  propos de cela, comment pouvons-nous croire au reste de leurs paroles? Non, ils ne se sont pas trompé, et voici pourquoi!