We're Moving!
Starting October 20th, our Sunday services will be held at 106 rue de Grenelle, Paris VII.
Note the new start time – 5:30 pm
We will stay there for approximately 6 months while the rue Madame building is renovated.
---
Until October 20th
Join us Sundays at 3:30 pm at 58 rue Madame, 75006 Paris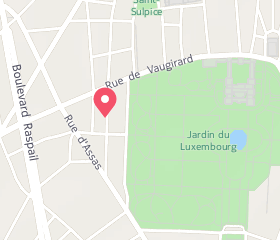 We would love to welcome you to our Trinity home whether you're visiting Paris temporarily or moving here for the long term.
Our weekly service is conducted in English with simultaneous interpretation into French via headphones. A children's service is offered for children up to age 14.
Tout nos cultes sont traduits en français. Des casques sont à votre disposition sur demande à l'équipe d'accueil ou la technique.
欢迎参加我们每周日下午3点30开始的主日礼拜。地址
---
Frequently Asked Questions
Where is the service located? Our service is currently at 58 rue Madame but will move to 106 rue de Grenelle, Paris VII on October 20th.
What time is the service? Our service at rue Madame is at 15h30 (3:30 pm) but will be at 17:30 (5:30pm) at rue Grenelle.
What is the dress code? Smart, casual. Come as you are 🙂
Is the service in English? Yes, the message is in English with simultaneous translation to French and Chinese. 
I'm moving to Paris, can you help me find accommodation? Unfortunately no. We are a community of many expats and students so we get a lot of requests for apartments etc that we are unable to help with.
Can we rent your church for a concert/event? We cannot facilitate events as we rent the building from another church for our worship service. 
Can I do an internship at Trinity? We can't offer internships but we are strategically partnered with Envision France who specialise in in long and short-term trips. 
How can I get involved in serving/outreach? There are a number of ways you can serve at Trinity from music to hospitality to homeless ministry. We also have a number of Life Groups and bible studies. Most of our outreach events happen at our Genesis Centre, 15 rue des Lavandières Sainte-Opportune, 75001.