[archiveorg Faith5TheNarrowGateMay27th width=640 height=30 frameborder=0 webkitallowfullscreen=true mozallowfullscreen=true]
       One of the things that bothers many people about Christianity in our tolerant times is this idea that Christianity is so exclusive. If God really cares about all people then why are there so few people who are Christians around the world and why is it so difficult to become a Christian?
       Those are valid questions and as our time comes to an end here at Trinity Paris I want to answer this question head on because it is a stumbling block for so many people. We have to admit however that this teaching goes back to Jesus himself. It is not Christians who are being exclusive, it was Jesus, perhaps the most inclusive person who ever lived; the man who loved Gentiles as well as Jews, women as well as men, old and young alike. It was he who seemed at times to be uncomfortably narrow. "I am the way, the truth and the life," he said, "No one comes to the Father except by me."
       Let's read a teaching where Jesus seems to directly touch on this idea of exclusivism by saying that the door to salvation is narrow and then try to make sense of what this really means and if Christians should still really hold to this exclusivism today?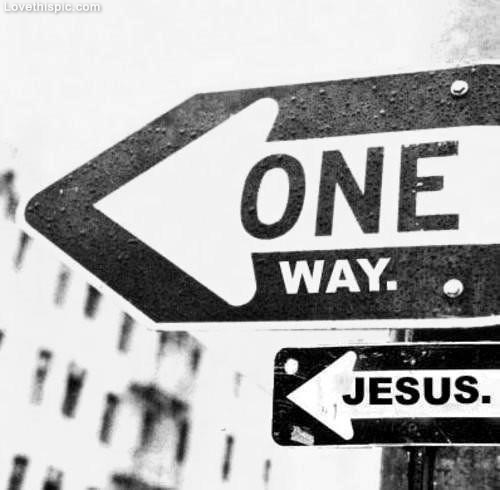 Une des choses qui ennuient les gens à  propos du Christianisme en cette époque de tolérance est l'idée que le Christianisme est exclusif. Si Dieu aime vraiment les gens, alors pourquoi y-a t-il si peu de Chrétiens de part monde et pourquoi est-ce si difficile d'être Chrétien ?
       Ce sont de bonnes questions et alors que nous terminons notre temps à  Trinity Paris, j'aimerais adresser ces questions car elles sont un obstacle pour beaucoup de gens. Nous devons toutefois admettre que cet enseignement vient de Jésus lui-même. Ce n'est pas que les Chrétiens soient exclusifs mais Jésus, qui fut sûrement la personne la plus inclusive qui soit; l'homme qui aima les Gentils autant que les Juifs, les femmes autant que les hommes, les vieux autant que les jeunes. C'est lui qui fut parfois assez étroit d'esprit. "Je suis le chemin, la vérité et la vie", dit-il, "Personne ne vient au Père sinon par moi."
       Lisons ensemble les enseignement de Jésus qui semblent adresser directement cette idée d'exclusion en disant que la porte du salut est étroite et essayons de comprendre le sens de ses paroles et si les Chrétiens devraient toujours s'y tenir aujourd'hui ?