We are spending these winter months and looking at different people who encountered Jesus.  We are seeing people from all walks of life and economic classes. We are seeing some who had great faith in God and others whose faith seemed small but they were desperate and so they came. 
   We want to see a man this Sunday whose faith was relatively small in comparison with many others in the NT.  But I want us to look at him because I want you to think about the question; How do you deal with your doubts? Doubt is not the opposite of faith.  Doubts often push us to examine things carefully and to search out a better answer. 
   This passage of Scripture that we want to study this afternoon speaks to the issue of doubts. Many of us have experienced the presence of doubt but perhaps the main difference is that this man in the story we will read had the courage to admit how he really felt and he came to Jesus with complete openness and honesty even admitting his doubts.  "Lord, I believe…help my unbelief." He wanted to overcome his doubts and grow in his awareness and understanding of God.
   How about you? Are you willing to honestly face your doubts and to search to know the truth? Join us this Sunday.  But we also invite you to join us once a month at Genesis for our Questions & Answers night where we invite people to ask any questions they might have about God, faith or the bible. We want to encourage people to bring their questions and to explore them together.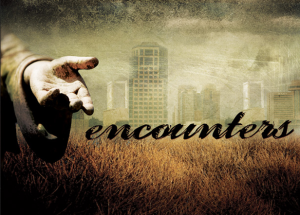 do
   Nous passons ces mois d'hiver à  regarder de près les différentes personnes qui ont rencontré Jésus.  Nous y voyons des gens de tout style et de toute classe économique.  Certains avaient une grande foi en Dieu et d'autres dont la foi semblait si petite mais qui sont pourtant venus par désespoir. 
   Ce Dimanche, nous parlerons d'un homme dont la foi était insignifiante en comparaison de celles de beaucoup d'autres du Nouveau Testament. Mais j'aimerais vraiment que l'ont parle de lui en nous posant la question suivante: Quelle est notre attitude face au doute ? Le doute n'est pas en opposition avec la foi. Le doute nous pousse souvent à  examiner les choses avec attention et à  chercher une meilleure réponse. 
   Ce passage des Écritures que nous étudierons ensemble traite du doute. Beaucoup d'entre nous avons expérimenté la présence du doute et peut-être la seule différence avec l'homme de cette histoire est qu'il a eu le courage d'admettre ce qu'il ressentait vraiment et de venir à  Jésus en toute honnêteté en admettant jusqu'à  ses doutes.  "Seigneur, Je crois… Aide mon incrédulité." Il voulu surpasser ses doutes et grandir en conscience et compréhension de Dieu.
   Et vous ? Désirez-vous affronter vos doute en toute honnêteté et chercher à  connaître la vérité ? Rejoignez-nous ce Dimanche.  Nous vous invitons aussi à  notre rendez-vous mensuel à  Genesis pour notre soirée Questions & Answers où tous sont invités à  poser toutes les questions qu'ils peuvent avoir à  propos de Dieu, la foi ou la Bible. Nous voulons encourager les gens à  apporter leurs questions et à  les explorer ensemble.