[archiveorg Rev4LastWordsOnWhoIsRulingTheWorldRev4 width=640 height=30 frameborder=0 webkitallowfullscreen=true mozallowfullscreen=true]
    Do you ever look around our world and wonder about all the evil and suffering that you see?  When things go wrong in our lives, and we are suffering, we often ask, "Who is really in control of our world?" We believe in God but we so much happening that is contrary to what we know God's wants and so we wonder and sometimes we have doubts.
      John wrote the book of Revelation to churches who were being persecuted for their faith in Jesus. John himself was arrested and sent into exile on the prison island of Patmos.  He had reason to doubt and to question.  Then he received a vision of the risen Christ and Jesus had a message for his persecuted church and it is a message that is pertinent to us today as well.
    After a message of hope to each of the seven churches, John receives a vision of a throne.  The throne is one of the most dominating images of the book of Revelation. John refers to it 47 times. That is what discouraged pastors needed to see, God's throne room.  And we need to see it too.  Let's look at it together.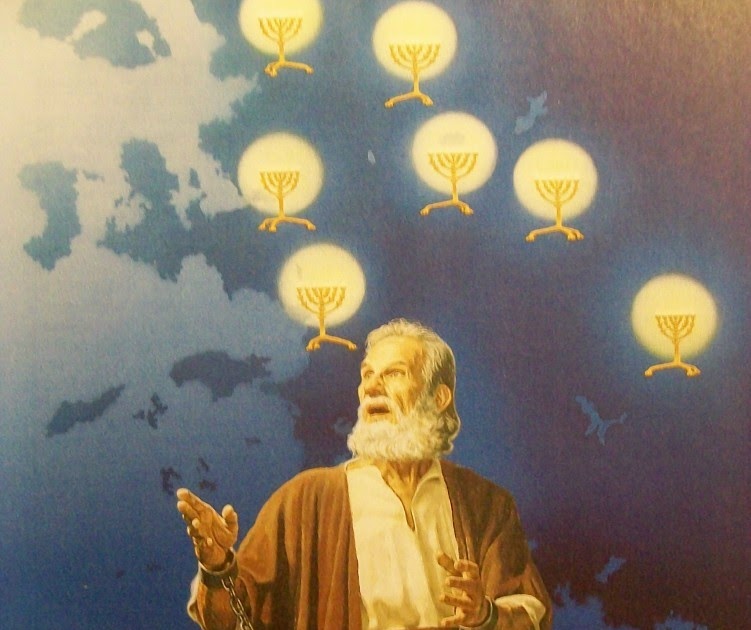 Vous arrive t-il de regarder le monde en vous demandant pourquoi y-a t'il tant de mal et de souffrance?  Lorsque les choses vont mal, et que nous souffrons, nous nous demandons souvent "Qui est réelement au contrôle de notre monde?" Nous croyons en Dieu mais nous votons tant de choses qui sont en opposition avec ce que nous savons être la volonté de Dieu qu'il nous arrive de douter.
      Jean a écrit ce livre de l'Apocalypse à  des églises persécutées pour leur foi en Jésus. Jean lui-même fut arreté et exilé sur l'île de Patmos.  Il avait des raisons de douter et de questionner.  Puis il reçu une vision du Christ ressucité et Jésus lui portait un message pour l'église persécutée et ce message est toujours pertinent pour nous aujourd'hui.
    Après un message d'espoir pour chacune des sept églises, Jean reçu la vision d'un trône. Le trône est une des images dominantes du livre de l'Apocalypse. Jean le mentionne 47 fois. Voici ce que les  pasteurs découragés avaient besoin de voir, la salle du trône de Dieu. Et nous en avons besoin aussi.  Voyons cela ensemble.