[archiveorg Rev8LastWordsOnWitnessRev1011 width=640 height=30 frameborder=0 webkitallowfullscreen=true mozallowfullscreen=true]
       Antipas from the church in Pergamum was an early martyr for his faith in Christ.  John calls him in Rev 2:13 "my faithful witness".  Earlier in 1:5 Jesus himself had been described as "the faithful witness".
       The early church understood that it was dangerous to talk about Jesus and to tell the truth about one's relationship with Him, to be a witness for Christ. In fact, the Greek word used in the first century for witness was "martus" and has come into our language as our English word 'martyr', one who actually gives his/her life for the witness they bear.
       The chief difficulty in maintaining Christian witness is timidity. Most often however in our culture our timidity is not due to life threatening situations like this but it can certainly be due to the mockery or rejection that may come to one who speaks out boldly about one's faith.
       The life of the world is gaudy, noisy and assertive.  What can an ordinary Christian say that will stand a chance in the brash shouting of money and pleasure and ambition.  The book of Revelation encourages us to overcome the timidity in our witness. Let's see how.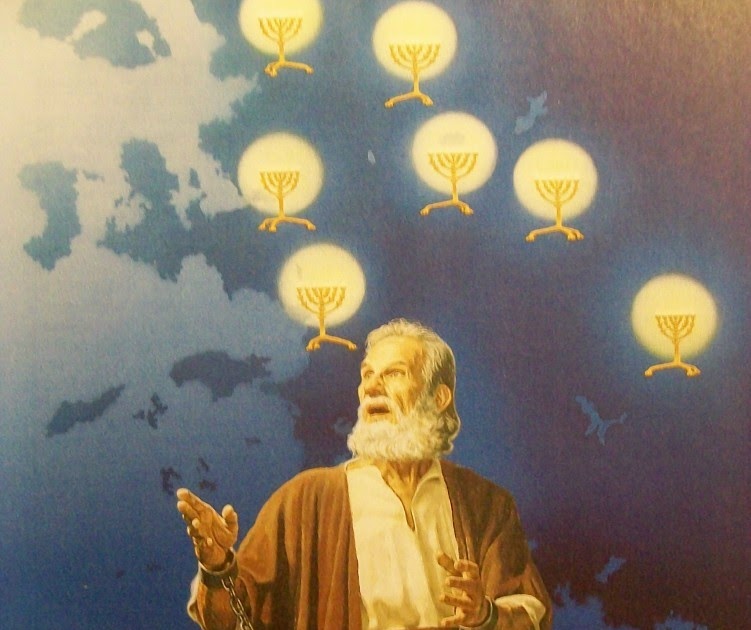 Antipas de l'église de Pergame fut un martyre à  cause de sa foi en Christ.  Jean réfère à  celui-ci dans Apocalypse 2:13 par "mon fidèle témoin".  Auparavant en 1:5 Jésus lui-même fut décrit comme  "le témoin fidèle".
       L'église primitive avait compris qu'il était dangereux de parler de Jésus et de proclamer la vérité à  propos d'une relation avec lui, d'être un témoin de Christ. En fait, le mot Grec utilisé au premier siècle pour "témoin" était "martus" et cela a donné le mot "martyr" dans la langue française, quelqu'un donnant sa vie pour le témoignage qu'il porte.
       La difficulté majeure à  maintenir le témoignage Chrétien est la timidité. Le plus souvent dans notre culture, notre timidité n'est pas due à  des situations menaçantes mais plutôt à  la moquerie ou le rejet que peuvent recevoir ceux qui parlent de leur foi avec assurance et audace.
       La vie en ce monde est criarde, bruyante et péremptoire.  Qu'est-ce qu'un Chrétien ordinaire peut dire qui lui donnera une chance d'affronter les cris assourdissants de l'argent, des plaisirs et de l'ambition.  Le livre de L'apocalypse nous encourage à  vaincre la timidité dans notre témoignage. Voyons comment.