[archiveorg Rev5LastWordsOnWorshipRev5 width=640 height=30 frameborder=0 webkitallowfullscreen=true mozallowfullscreen=true]
     Remember what we said last Sunday when we looked at Revelation 4?  The book of Revelation encourages us to put on glasses to help us see clearly what is really going on.
     It looked like the Roman Empire was winning. Rome was a machine that was crushing the little churches of Asia Minor and going to smash spiritual leaders like John who was sent into exile.  John was in prison exile, but there he received a vision of the risen Christ and the throne of God and how things really were.
      The visions of Revelation 4 and 5 belong together. Remember when this was written it was written in letter form and there weren't chapter divisions.  The chapters in the Bible are to help us find things but they weren't there originally.   So, remember, a door in heaven is opened to let us see what is really happening in the spiritual realm.  And now in chapter 5, John sees a scroll with writing both inside and out, filled to overflowing. It is sealed with seven seals to ensure the safety of its contents.  The scroll contains the plan of God for the destiny of the world.  Wouldn't that be amazing if we could know what it said? Maybe we can. Come and find out.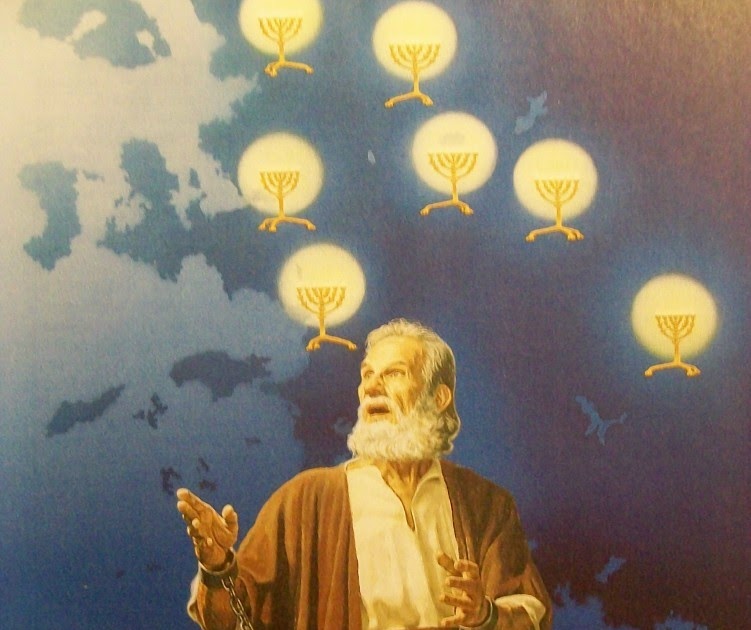 Vous souvenez-vous de ce qui a été dit Dimanche dernier alors que nous étudiions Apocalypse 4?  Le livre de l'Apocalypse nous encourage à  proter les lunettes adéquates pour voir les choses telles qu'elles sont réelement.
     L'empire Romain était en train de gagner. Rome était une machine écrasant les églises de l'Asie Mineure ainsi que leurs chefs spirituels tels que Jean qui était en éxil.  Jean était en éxil maisil reçu une vision du Christ ressucité et du trône de Dieu ainsi que de l'aspect réel des choses.
     Les visions des chapitres 4 et 5 vont ensemble. Souvenez-vous que ceci fut écit sous la forme d'une lettre et qu'il n'y avait de ce fait aucune division en chapitres. Les chapitres de la Bible ont été crées pour nous aider à  nous y retrouver mais ils ne faisaient pas partie du texte original.
     Souvenez-vous donc, une porte s'ouvrit sur les cieux afin de laisser entrevoir ce qui se passe dans le royaume spirituel. Et à  présent dans le chapitre 5, Jean voit un rouleau contenant des inscriptions sur ses deux faces et rempli à  raz bords. Il est scellé de sept sceaux pour assurer la sûreté de son contenu.  Le rouleau contient le plan de Dieu pour le monde.  Ne serait-il pas incroyable de connaître ce qu'il dit ? Peut-être le pouvons-nous. Voyons cela ensemble.