[archiveorg Rev3LastWordsToTheChurchRev23 width=640 height=30 frameborder=0 webkitallowfullscreen=true mozallowfullscreen=true]
       Can one be a Christian and not belong to the church?"  Have you ever been asked that question, maybe not in so many words but it is often on the heart and minds of many today.  I've heard it a number of times in different ways, maybe you have as well.  "I feel closer to God alone out in nature than in a building with other people," some say.
        For many people in our modern world, the church is becoming increasingly irrelevant, many are looking for spirituality but not in the messiness of the church.  But for the gospel to be real it must be lived out in the realities of relationships in our everyday life. Sin always fragments people, it separates them and sentences us to a me-orientation.  The Gospel restores us, unites us, and sets us in a community with real people full of real problems. In John's day, it was politically dangerous to assemble together with other believers; a private faith would have been safer and much more convenient. But the Scripture constantly calls us to live out our faith in the midst of a group of imperfect people. In spite of the danger, this message is for the churches. Let's look at it together.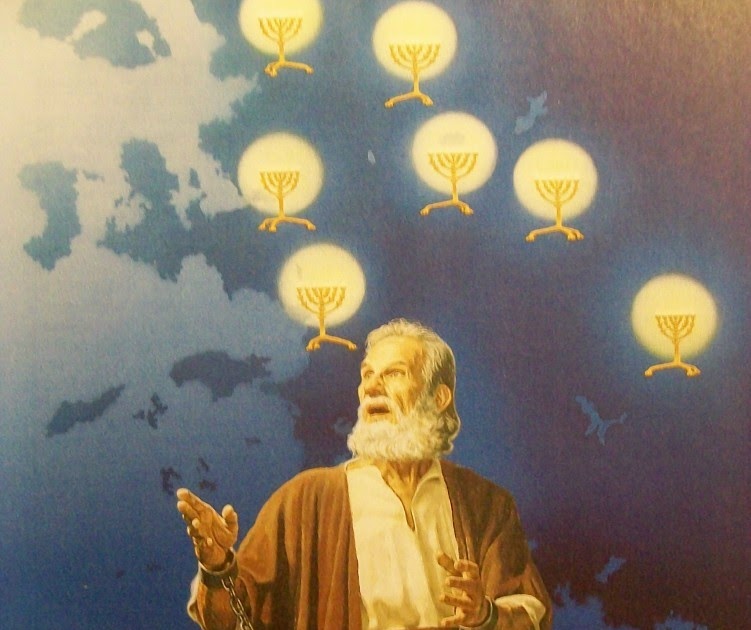 Peut-on être Chrétien et ne pas appartenir à  une église ?"  Vous êtes-vous déjà  posé cette question, peut-être pas en ces mots mais l'idée trotte souvent dans la tête de beaucoup à  notre époque.  Je l'ai entendue de nombreuses fois et sous différentes formes, et peut-être que vous aussi.  "Je me sens plus proche de Dieu dans la nature que dans un bâtiment avec d'autres personnes," diront certains.
      Pour beaucoup de nos contemporains, l'église a perdu de sa pertinence, de nombreuses personnes sont en quête de spiritualité mais spirituality mais pas dans l'apparent désordre des églises. Mais pour que l'Évangile soit réel, il doit être vécu dans la réalité des relations quotidiennes.  Le péché sépare toujours les gens et les condamne à  une orientation vers soi. L'Évangile nous restaure, nous unis, et nous place en une communauté avec de vraies personnes qui ont de vrais problèmes.
         À l'époque de Jean, il était politiquement dangereux de se rassembler entre croyants; une foi privée était plus sûre et plus commode. Mais les Écritures nous appellent constamment à  vivre notre foi vers l'extérieur, au sein d'un groupe de gens imparfaits. En dépit du danger, ce message est pour les églises. Voyons cela ensemble.