We are continuing today our series of messages entitled  "Answering Objections to the Christian Faith."  We are trying to deal with the most difficult questions that we as Christians have to face in our modern society; the objections that others have to our faith.
   This objection would be put something like this.  The Christian church has a long history of oppression and violence. This objection is historically associated with Karl Marx who declared that religion is the opiate of the people.  He felt that the masses were kept in subjection by the powerful ruling classes through religion and the hope of a better life in the future so they would not revolt in the present.  But well before Marx came up with this theory, there was the history here in Europe of the Crusades, the Inquisition and the wars of religion. 
   What should Christians say to people who bring up the negative history of the Christian church? I am not going to try to defend the church today but rather am going to ask if the negative history of Christianity argues that it is false or should we look again at what the message truly is?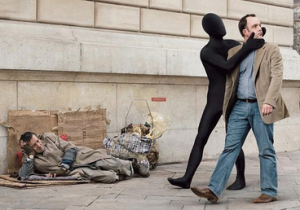 Nous poursuivons cette nouvelle série de messages intitulée:  "Répondre aux Objections faites à l'encontre de la Foi Chrétienne."  Nous tentons de répondre aux questions les plus difficiles auxquelles les Chrétiens doivent faire face au sein d'une société pluraliste; les objections que d'autres ont à propos de notre foi.
   L'objection de cette semaine peut être exprimée comme suit:  L'église Chrétienne possède une longue histoire d'oppression envers diverses races et classes, spécialement envers les plus pauvres. Cette objection est associée historiquement avec Karl Marx qui déclara que la religion était l'opium du peuple.  Il sentait que les masses étaient soumises à  un gouvernement puissant des classes supérieures via la religion.  Mas bien avant que Marx n'apparaisse avec cette théorie, nous avions ici en Europe l'histoire des Croisades, de l'Inquisition ainsi que des guerres de religions.
   Que devraient répondre les Chrétiens à  ceux qui rapportent le passé négatif de l'histoire de l'église ? Je ne tenterai pas de défendre l'église mais je poserai la question de savoir si l'histoire négative du Christianisme démontre que celui-ci est faux ou devrions-nous y regarder de plus près à  ce que son message a à  nous dire réellement ?