We have finished these past few weeks talking about the mission of Christ followers throughout the world. Our mission is to make disciples of all nations. Trinity's mission statement says that we are a multi-cultural spiritual community helping people follow Jesus for the good of the world and the glory of God.
That is what a disciple is, someone who is learning to pattern their life after Jesus, someone who is growing in their capacity to follow Jesus and someone who is growing in three basic relationships: a growing relationship with God, growth in community and love for other believers and a growing life of witness and influence with those outside the church. (In, out, up)
Here at Trinity over the past few years we have talked about four C words that describe for us this process of discipleship.   We believe that these four words help describe a process of spiritual growth that we want to emphasize.  We love new babies and new birth, but babies who never grow up are a tragedy and it is the same in our relationship with Christ.  Scripture tells us, "Grow in grace and in the knowledge of our Lord and Savior Jesus Christ."  How can we do that?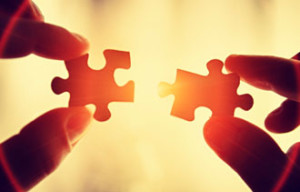 Ces dernières semaines nous avons parlé de la mission des disciples de Christ à travesr le monde. Notre mission est de faire des disciples de toutes les nations. La déclaration de mission de Trinity stipule que nous sommes une communauté spirituelle et multi-culturelle aidant les gens à suivre Jésus pour le bien du monde et la gloire de Dieu.
Voici ce qu'est un disciple, quelqu'un qui apprend à  modeler sa vie selon Jésus, qui grandit dans sa capacité à  le suivre et aussi selon ces trois bases relationnelles: Une relation croissante avec Dieu, avec la communauté dans l'amour pour les autres croyants ainsi qu'une vie croissante dans le témoignage et l'influence envers ceux qui sont hors de l'église. (Dedans, dehors, au-dessus)
Ici, à Trinity, nous parlons depuis quelques années des quatre C qui décrivent ce processus de discipolat.   Nous croyons que ces quatre mots aident à décrire un processus de croissance spirituelle que nous voulons mettre en valeur.  Nous aimons les nouveaux-nés et les naissances, mais un enfant qui ne grandirait pas serait une tragédie, et il en va de même pour notre relation avec Christ.  Les Écritures nous disent: "Grandissez dans la grâce et la connaissance de notre seigneur et sauveur Jésus Christ."  Comment pouvons-nous faire cela ?