Pentecost is the time in the church calendar when we celebrate the coming of the Holy Spirit and the birth of the church.  Pentecost took place 50 days after Easter and 10 days after Jesus ascended back into heaven after the resurrection.
We want to celebrate Pentecost this year with a short series of messages based upon Acts 1 and 2 which focus on the beginning of the church and what a church should be doing.  This is important because we believe that it is the Scriptures that tell us what we are supposed to be as a church. It isn't tradition or culture or anything else, but it is the word of God.  So, what better thing to do as a church than to review together the birth of the church and to see what God says about the role and mission of his church.
We begin this coming Sunday by looking at the first few verses of the book of Acts. Jesus ascends into heaven but instead of ending the story, this only begins a new story of Jesus work in this world through his body, the church.  Let's look at this introduction together.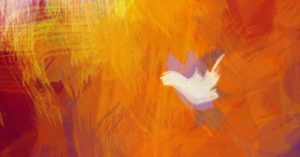 La Pentecôte, dans le calendrier Chrétien, est la date à  laquelle nous célébrons la venue de l'Esprit Saint et la naissance de l'Église. La Pentecôte à  eu lieu 50 jours après Pâques et 10 jours après que Jésus ne soit retourné au ciel après la résurrection.
Cette année nous voulons célébrer la Pentecôte par une courte série de messages basée sur Actes 1 et 2, en se concentrant sur la naissance de l'Église et ce que celle-ci est supposée faire.  Ceci est très important car nous croyons que ce sont les Écritures qui nous disent ce que doit être l'église. Ce n'est pas une tradition, une culture ou quoi que ce soit d'autre, mais la Parole de Dieu.  Alors en tant qu'église, que pouvons-nous faire de mieux que de revoir ensemble la naissance de l'Église et voir ce que Dieu dit à  propos du rôle et de sa mission de son Église.
Nous commencerons ce Dimanche par les premiers versets du livre des Actes. Jésus monte au ciel mais au lieu que ce soit la fin de l'histoire, ceci est le commencement d'une nouvelle histoire à  propos de l'œuvre de Jésus dans ce monde à  travers son corps, l'Église.  Voyons cette introduction ensemble.